At Carrefour dentaire de Trois-Rivières, our dentists offer both in-office and take-home teeth whitening options to help our patients brighten their smiles.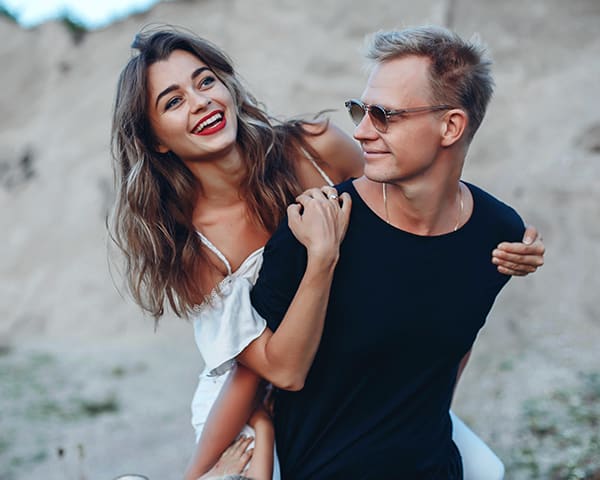 What is Professional Teeth Whitening?
Professional teeth whitening is an effective way to safely remove stains and lighten the colour your teeth.
You may have noticed that the colour of your teeth appears more greyish or yellowish over time. This is due to superficial stains or aging.
The bleaching agents used during the teeth whitening treatment process are designed to reverse the effects of aging and staining, lightening the colour of your teeth. 
How Teeth Whitening Works
Our dentists use peroxide-based whitening treatments to brighten our patients' smiles. Oxygen acts on the tooth enamel as the active ingredient breaks down, creating the whitening effect. 
In-Office Teeth Whitening
The in-office teeth whitening process takes about 2 hours. Before beginning the treatment, our team will perform a thorough cleaning and exam of your teeth to make sure that you have no broken restorations or cavities.
During the whitening process, your dentist will first protect the soft tissues of your mouth then apply a thin layer of whitening solution on each of your teeth. This process will be repeated several times until the desired level of whiteness is achieved.
Take-Home Teeth Whitening
We also offer at-home whitening options so you can whiten your teeth in the comfort of your home using custom whitening trays and professional whitening solution. Our at-home whitening treatments can help to restore the brightness of your smile.
.
Teeth Whitening FAQs
Read through the answers to our most frequently asked questions about teeth whitening at Carrefour dentaire de Trois-Rivières.